Griffco Valve is here and Ready to Serve You
You can count on us to maintain your vital supply of reliable chemical-feed accessories during these trying times. Our products are made in the USA, and you can be assured that we will provide the high level of service and support that you have always known from Griffco Valve.
Regional Sales Manager – Eastern USA & Canada
If you are interested in a position that will reward you for your talents and an opportunity to work with other motivated professionals, Griffco Valve has the answer. We are experiencing unprecedented growth and are seeking an individual with a record of success in sales, managing distribution channels preferably representing industrial and/or municipal equipment. This Regional Sales Manager position oversees our OEMs, system integrators and distributors. Your responsibilities would include working with each channel partner on a regular basis to identify new opportunities and markets, as well as manage the overall sales goals, accomplishments, and strategies for that partner. We offer a competitive salary and benefits packages because we value our team members.
About Griffco Valve Inc.
Griffco Valve was founded in 1992 and is headquartered in Buffalo, NY. An industry leader and Made in USA manufacturer, Griffco is the ultimate source for pumping system accessories including back pressure and relief valves, pulsation dampeners, calibration columns, gauge guards, strainers, corporation stops, and other system equipment. Griffco Valve is committed to providing "Best-in-Class" customer service, quality products, and on-time delivery. To achieve our mission statement continuously, we realize our team must work together to provide every customer and supplier the same respect and service we seek for ourselves. Our strengths are many and include product innovation, unequalled warranties, outstanding delivery times, professional customer relations and strong technical support. As a small but rapidly growing business, we can be extremely responsive and connect with our channel partners on a very personal and supportive level. We can also offer talented individuals the opportunity to achieve rewarding results and upward mobility as we grow.
Regional Sales Manager Responsibilities
Reports to Director of Sales & Marketing (DSM)

Develop, market, and sell all Griffco Valve product lines to all applicable accounts within the applicable region. Those products include the Griffco line of valves, calibration cylinders, pulsation dampeners, gauge guards, injection devices, Y-strainers, corporation stopcock assemblies and other pump system accessories as offered

Manage and coordinate outside sales within defined regional territory

Supply a project update list for your region as requested by Management

Work with DSM to develop, implement, and maintain aspects of the sales plan
Prepare monthly and quarterly sales reports and submit your findings and analysis to senior management

Analyze market trends

Contribute appropriate information for use on social media sites

Work with DSM to develop forecast requirements, prepare an annual budget, increase

sales revenue to meet assigned targets

Provide sales support for distributors, OEM accounts, and system integrators

Assist with coordination of trade shows and attend trade shows as requested

Analyze bid requests and specifications for major contracts/projects

Follow up on quotations. Provide feedback to DSM

Utilize sales tools provided

Other duties as needed
Location:
Remote Office Job Type: Full time.
Travel Responsibility:
This position may necessitate 50% travel or more and travel is primarily outside the local area and overnight.
Qualifications:
Bachelor's degree preferred (Engineering, Marketing, or Business Administration preferred)

5+ years' experience in the municipal/industrial equipment business preferred

Demonstrated successful sales experience

Great motivational and communication skills with a strong desire to serve customers

Channel partner management a plus

Experience working from home office a plus

Working knowledge of MS Excel, Word, and Power Point
Compensation:
Competitive base salary plus monthly commission

Annual performance bonus
Benefits available:
Health care package with vision and dental options

FSA, life and accident insurance and other insurance options

401K plan with employer contribution

Vacation, sick days, bereavement leave



 
Interested Candidates should forward their resumes to Donelle Capriotti at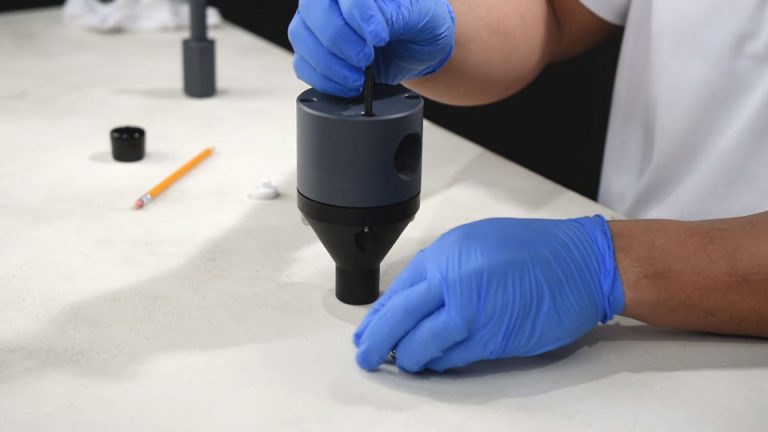 Watch this video on how to rebuild a Griffco Back Pressure / Pressure Relief Valve​…
3D CAD Drawings Now Available
Three-dimensional CAD drawings for many Griffco Valve products are now available for you to download and use in your pumping system designs.
Colin
Black
Privately held, Griffco was established in 1992 and is located in Amherst, NY. Griffco sells its products all over the world; using a distribution network, private label agreements, and OEM accounts.
Donelle
Capriotti
Director of Sales & Marketing
Extensive experience in industrial sales management and expertise in metering pumps. Distributor network, working relations with channel partners.
Jose
Maldonado
Regional Sales Manager - LATAM & Iberia
Experience in Industrial Machinery, Chemical Process Equipment, Chemical Dosing Systems, and Water/Wastewater Treatment, Desalination. Languages: Spanish, English, Portuguese.
Greg
Lucas
Regional Sales Manager - Western US
Greg has a history of success in understanding what customers require to get the most out of their pumping systems. More than 30 years in chemical and petrochemical processing industries.
Over a Quarter Million Valves
Griffco has produced more than a quarter million valves and accessories. With such a large install-base, customers know where and how to get the best product, the right answers, and trusted support.
Only the Best Local Suppliers
Griffco is committed to working only with the best local suppliers and employs talented professionals to ensure customer satisfaction.
3D CAD Drawings Now Available
Three-dimensional CAD drawings are now available for you to download and use in your pumping system designs.
Griffco Valves
Robust construction ensuring reliability in rigorous service of municipal and industrial applications.
Back Pressure Valves
Designed to enhance the performance of chemical feed systems by applying a continuous back pressure to the chemical feed pump.
Long diaphragm life
High reliability at a low cost​ with a long diaphragm life​.
Chemical-Feed

Accessories​
Returning a Product?​
Contact us for an RMA# (Return Material Authorization Number) before sending. Items sent to Griffco without an RMA# will be rejected.