Pump Accessories Explained
Accessories help improve accuracy, efficiency, longevity, and safety
Griffco offers many accessories to ensure proper pump and system operation. They help improve accuracy, efficiency, longevity, and safety.
Here are guidelines for selecting pump accessories to get the most out of your pump and system.
It is important to use the right accessories for the right pump. Positive displacement pumps require more accessories than others. But not all positive displacement pumps are created equal. Some require a very specific set of accessories depending on the type of positive displacement pump. For a description of various types, visit the website of Pump School.
Griffco offers the typical accessories used as well as the critical accessories to make sure the process stays up and running.
Pressure Relief Valves (Safety Valves or Bypass Valves)
Pressure relief valves protect expensive capital equipment such as the pump, system, or tank from an upset condition (pressure spikes, over pressurization, a closed valve, etc.). They are a normally closed valve that operates (opens) when the pressure exceeds the preset value. They allow the excess pressure to be bypassed and safely discharged into a reservoir or back into the inlet piping. They maximize the uptime and ensure proper function for all ancillary devices connected. Griffco has the widest range (size and flow) and the most options, as well as custom engineered valves available.
Back Pressure Valves (Loading Valves)
Back pressure valves help stabilize the downstream pressure from a pump or varying head height. Back pressure ensures that certain types of pumps, many reciprocating metering/dosing pumps output consistent flows. They do this by applying a minimum constant pressure that a pump has to push against to maintain reliable check valve seating (closing). Consistent closure of its suction and discharge check valves on reciprocating pumps (like a diaphragm or plunger pump) allow for higher accuracy and stable operation. Griffco works with all of the major pump manufactures to understand the specifics of each pump to ensure the valves will operate properly and efficiency.
An anti-siphon valve is different from a check valve. Although they are a normally closed valve, they have a very important function and feature that operates differently than most types of valves. They ensure the liquid continues to drain or empty. This can happen when siphoning occurs (Venturi effect). This is where the fluid is pulled (sucked) out of the pipe. These types of valves seal better with more suction applied. The valve stops liquid from flowing when upstream pressure is no longer applied. Griffco's back pressure valves operate as an integral anti-siphon valve. Click here for more information about our anti-siphon back pressure valves.
Check Valves (One-way Valves)
Check valves typically operate in only one direction. They are also a normally closed valve. Once the liquid passes through the valve, the valve automatically re-seats and prevents the liquid from going backward. Typically these types of valves seal better when the higher the outlet pressure is relative to the inlet pressure, as the valve is forced harder against the seat. Griffco only uses ball checks with high sphericity to ensure no leakage and proper seating is achieved.
Calibration Columns (Calibration Cylinders)
Calibration columns are used to measure flow and help calibrate metering/dosing pumps. The column is usually connected at the inlet of a pump with a shutoff valve between the tank and the column and one at the bottom of the column. This allows for isolation between the tank and pump and the column and the pump & tank.
With the calibration column full, the valve leading to the tank will be closed and allow the pump to start drawing down the fluid. The fluid is measured at the start, and then again from 30 seconds to a few minutes depending on the size, flow, and type of pump/operation. Based on the delta between the two readings over a fixed amount of time will provide the use a flow rate (lph, gph, lpm, gpm, etc.).
Griffco's calibration columns are highly calibrated with tight tolerances for the columns and precise graduations to ensure the highest level of accuracy. Griffco also offers one the widest ranges, options, and overall offerings for calibration columns.
Injection Valves (Injection Quills)
Injection valves are similar to injection quills with one major difference. Although they both allow for passage of liquid from a feed line into the center of a process line, an injection valve has one additional feature: it has an integral check valve.
This check valve does not allow process fluid to enter or travel back up the injection (or feed) line. This extra benefit keeps the two liquids separated at the mating interface. Griffco offers both fixed and serviceable injection valves.
This serviceable feature allows the valve to be cleaned from debris and inspected. All of Griffco's injection valves come standard with an integral check valve. Some injection valves and quills are offered with different tips to allow for various injection orifice styles.
Griffco offers multiple styles for many types of injection applications, such as: hypo feed to eliminate build up, enhanced chemical dispersion, minimize effects of corrosion, transitional, circumferential, and a down and dirty straight shot flat tip.
Corporation stops are similar to an injection valve; however, they have additional features. They allow for the injector to be removed without having to turn off the process flow.
They incorporate a shut-off valve and a form of radial seal. The quill can be retracted while sealed until it reaches a point at which a shut-off valve (usually a ball valve) can be closed, and then the quill can be safely removed without leakage. 
They usually have a locking mechanism to ensure the quill does not slide out under system pressure and a hard stopping point (via chain or cable) to stop the quill from sliding all the way out when being serviced. Griffco corporation stops have these capabilities and additional benefits.
Griffco offers universal connection options and inherent injection valve designs and features giving it superior performance and flexibility.
Valves & System Accessories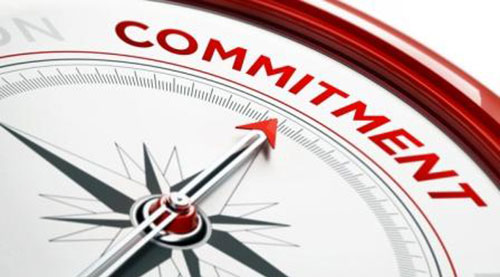 The Griffco Commitment to You
Griffco strives to provide exceptional service and value to all its customers and employs talented professionals to ensure customer satisfaction.